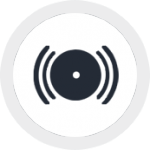 DT Fire Systems

use SimPRO


SimPRO is our office management system and allows us to run all our internal systems and provide real time information to all our fire, security and electrical clients. This allows our internal processing to be extremely efficient.
The SimPro Mobile App is used by our engineers whilst they are out working in the field. It enables them to share data directly with the office immediately.
There is no paperwork required, resulting in all systems being updated in real time.
Our engineers use the app for test readings, registering new assets, following service level checklists, reporting defects, making notes and taking photos.
The main benefit of the SimPro system to our clients, is they can use the SimPro Customer Portal to login and find all the information they require. They are able to view quotes, jobs attendances and even book in jobs. The system also enables them to view and pay invoices.
Most importantly, the SimPro Customer Portal records a list of all site asset and any current defects or planned preventative maintenance. This means we can easily keep track of the status of all your assets and any work required.
If you'd like to find out more about the SimPRO system, please contact us on 0330 1226 999 or email us on sales@dtfiresystems.co.uk and we'll be delighted to help you.