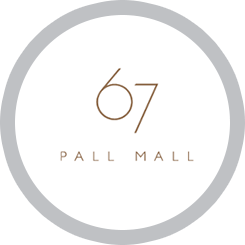 67 Pall Mall
Supply, installation, commission and preventative maintenances
67 Pall Mall in the West End is the site of the former Hambros Bank. Located in St James's in the heart of clubland, this was conceived as an exclusive location to enjoy the world's rarest and finest wines. To convert 67 Pall Mall, a Grade II listed building and one of London's oldest banks, into London's first wine members' club, sensitive restoration and alterations were required.
DT Fire Systems Limited was contracted to complete a full fire alarm supply, installation and commission for the client. This took place during the full refurbishment to convert the building into a three-storey clubhouse with areas for dining, private functions and wine storage. On completion of the project, we were retained by the client to maintain the fire alarm system and fire extinguishers. We have recently been contracted by the client to complete further fire alarm works on the refurbishment of the first-floor area. Here we have installed a wireless system in areas alongside the existing system due to the historic nature of the building.
67 Pall Mall is now an exclusive wine member's club and DT Fire Systems are proud to have been part of the restoration and conversion of this beautiful building.
Cathedral Square
Supply, installation, commission and preventative maintenances
Formerly Building 1000 & 2000 Cathedral Hill is a spacious office campus of 115,000sq ft. It provides office space to RBS, Coutts and Avaya with further Grade A accommodation. The property provides a stunning new reception and cafe facility for occupants to benefit from.
DT Fire Systems provide the site maintenance of the addressable fire alarm system in the building. This is fully networked and has fire beam detectors, fire extinguishers, atrium smoke vent louvres and dry risers on site. We were then contracted in 2017 to supply, install and commission a new fire system to BS5839 – 1 L1 category as part of the Overbury refurbishment project upgrade.
As part of the CAT A refurbishment of the office premises, we were required to provide a fully operational fire alarm system throughout the building using the existing system whilst the works were carried out.
DT Fire Systems then managed the change over to the new system and wiring as the phases were completed. This made the project more complex however we achieved exactly what was required without any complications. During this project we were also contracted to complete the Avaya office space providing a new fire alarm system.
DT Fire Systems were delighted to be involved with the stunning refurbishment of these offices in Guildford, Surrey.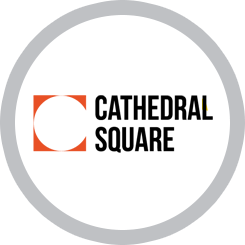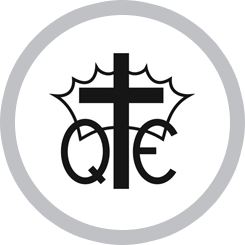 Queen Eleanors School
Supply, installation, commission and preventative maintenances
DT Fire Systems were contracted by Queen Eleanors School (Good Shepherd Trust Multi Academy) in Guildford, Surrey to carry out a number of fire system works.
We were contracted to complete the supply, installation and commission of a fire system in two new constructed external classroom buildings. Once this work was completed, we were asked to provide the school with a preventative maintenance service for the conventional fire alarm system.
After completing our initial maintenance we provided a full conditional report and were asked to provide a design and costing to upgrade the system to a L2 addressable fire system. Following our report and quotation we were instructed to complete the works and upgrade of the fire alarm system.
Once we had completed the fire alarm system the school then commissioned us to install a new intruder alarm system for them.
We now provide the preventitive maintenance services for the fire alarm, fire extinguishers and the intruder alarm.
The Royal Star and Garter Homes
Preventative Maintenances
DT Fire Systems offer preventative maintenances across all the Royal Star and Garter residential care homes.
The Royal Star & Garter Homes is a charity that provides outstanding nursing and therapeutic care to the ex-Service community and has been running since 1916.
There sites are in Surbiton, Solihull and Hampton with a new site currently being built in High Wycombe due to be opened in 2018.
The maintenance services we offer are Fire alarm, Fire Extinguishers, Induction loop testing, Fire sprinklers and Kitchen Ansul Suppression maintenance.