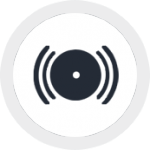 Does your building have a
communal stairwell?
If it does then you will need an Automatic Vent Opening system if you do not already have one or if you do, it will require regular maintenance checks.
Automatic Vent Opening (AOV) systems are designed to improve fire safety in buildings. The stairwells of offices and apartment buildings can quickly become filled with smoke in the event of a fire. Automatic vent opening systems triggered by detectors or control points, and are designed to clear the smoke by opening appropriate vents to create ventilation and allow people to leave the building safely.
To comply with the latest building regulations (BS7346 and BS5588) every communal stairwell must have an AOV to extract smoke. In accordance with these regulations, AOV systems must be maintained at least once a year. We ensure that all AOV systems are serviced correctly and are operating to the required standard.
AOV systems in modern flats include a velux window or a grill in the wall either at the top of a staircase, any major escape route, or anywhere there is only one means of escape. In the event of the alarm being raised the vent opens which enables a clear passage down the stairs for people to leave. The systems also help the fire brigade gain access to start tackling the fire.
To ensure your building is compliant with building regulations and people stay safe in the event of a fire, please contact us on 0330 1226 999 or email us on sales@dtfiresystems.co.uk and we can advise you on your AOV requirements.