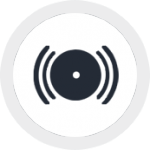 Access Control
and Door Entry Systems
Access control provides the ability to control, monitor and restrict the movement of people, assets or vehicles in, out and around a building or site. DT Fire Systems can offer a wide range of bespoke access control systems tailored to your individual needs including:
Stand Alone Access Control systems
Small systems designed for one door access control.
Networked Access Control systems
From small to large designs for multiple doors.
We can offer an extensive range which covers single doors or gate automation to multi site systems, all of which can be interfaced with the latest range of reading devices, and audio/ video door entry systems for both domestic and commercial premises.