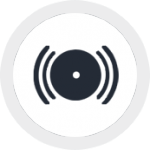 DT Fire Systems have extensive experience of maintaining fire alarm systems, fire protection systems, emergency lighting, security systems, CCTV and access control for many different types of businesses or residential premises.
Whether you require maintenance of your system in a school, hospital, factory, restaurant, office, residential property, HMO or any other type of commercial premises we are able to provide this service.
It is critical to maintain your systems as to the legislative requirements by law.
We can offer a maintenance along with a 24/7 emregency call out 365 days per year for your fire, security or electrical systems.
DT Fire Systems can provide site monitoring in your premises which will signal to a (ARC) Alarm Receiving Centre for all fire or security systems where this is required in the event of an incident. This is an insurance company requirement for certain types of businesses or premises.
If you require maintenance in your premises please contact our friendly professional team today.